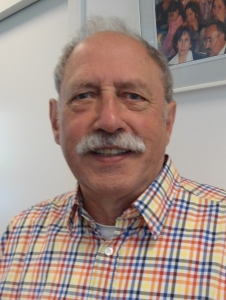 Joop van der Flier is a senior expert in SME Development with sub expertise in: HRD, Labour Market Survey, Socio – Economic Development, Regional Development, Business Start-up, VET and Employment Service Policy advice.
He holds Master of Economics degree from VU University of Amsterdam
Joop consulted the Dutch SME Development sector for 20 years and started his international consulting career in SME development in 1993. Services provided by Mr. Van der Flier includes:
SME Development: national and regional strategy development, TA in Business Startup; Business
Regional Development: Strategy and Policy Development.
VET, Labour Market and Employment; ToR development of EU Grants programme; Workers' retrenchment – Redeployment programme.
Project design and implementation; preparation of ToRs and evaluation of offers (tender and grants); evaluation of projects; Strategy and plan development; Policy Advice, Capacity Building.
Donor experience: EU (Grants, Tender, FWC), ILO, Dutch Bilateral.
Geography experience: Belarus, Russia, Lithuania, Moldova, Macedonia, Serbia, Northern Cyprus, Egypt, Oman, Indonesia.
His latest project was Macedonia – "Labour Pool Project for Unemployed Women from Ethnic Minorities", which was financed by EU Grants programme. Joop was involved in the proposal development and acted as the Team Leader in the project implementation.