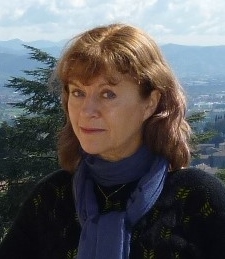 Olga Balakhnina is a senior project manager specialised in Institutional and Capacity Building.
Olga Balakhnina studied applied linguistics in the University of Nizhny Novgorod, Russia. Upon graduating from the university she moved to Belarus and worked first as an engineer-linguist and later as the head of the international department of the Fund for Cultural Development. Thanks to these activities she accomplished good experience of working in multi-cultural environment. After joining Nehem, Olga got engaged in its activities in Belarus, Russia and other post-Soviet countries. Her specialization is Projects Acquisition, Project Development, Project Coordination and Local Project Management.
Olga has worked for projects in assisting the economic capacity development of People with disabilities in Belarus and Russia. She also managed the technical assistance of the Belarusian Farmers Association which includes institutional and capacity building of the association. One of her recent project is the 'Strengthening of Selchanka Belarusian Rural Women Organisation.